Editor's Note: The event industry faced considerable challenges in 2020 as the coronavirus pandemic spread across the US (and world). Nearly 9 in 10 events were canceled, postponed, or held virtually in 2020. As conference organizers look to 2022 and beyond, they're optimistic about hosting attendees for face-to-face meetings. "In the future, meetings are likely to include elements and best practices from virtual and hybrid events," said Senthil Gopinath, CEO of the ICCA.
Industry events are open to registrations and making their (hybrid) comeback. Which events will you attend?
Below, we dive into 20 of the most well-known food and beverage events (in no particular order) that foodservice and consumer goods brands attend. Get motivated, learn new trends, and network at these events:
Food and Beverage Industry Events & Expos
Annual Frozen Food Convention

Groceryshop

American Food Innovate Summit

Natural Products Expo (East & West)

BevNET

SNAXPO

POI Spring Summit

Food Automation & Manufacturing Conference

Smoke Jumpers

Path to Purchas LIVE

National Restaurant Association Show

Digital Food & Beverage

Sweets & Snacks Expo

International Dairy-Deli-Bakery Association Show

NOSH Live (Summer & Winter)

NACUFS

NACS Show

IFDA Distribution Solutions Conference

Consumer Goods Sales & Marketing Summit

IFMA Presidents Conference
Annual Frozen Food Convention
The Annual Frozen Food Convention (AFFI-CON) is a unique event where attendees build relationships with buyers, suppliers, and logistics partners. Previous agenda topics have included The Power of Frozen in Foodservice and Produce Safety in the US Marketplace – How to Minimize Disruption and Three Food Safety Programs Frozen Brands Should Know About.
February 19-22, 2022 • Dallas Texas • Hybrid Event
Groceryshop
Groceryshop brings together leaders from CPG brands, grocery stores, c-stores, tech companies, media analysts, and investors for four days of content, meetings, and fun! The grocery and CPG focused conference has speakers like Anheuser-Busch's Carolyn Brown, Head of Ecommerce – US and DoorDash's CEO Tony Xu.
September 19-22, 2021 • Las Vegas Nevada 
Learn more and attend Groceryshop
American Food Innovate Summit
Discover and define the latest and future trends in consumer behavior ad buying patterns and improve new product launch success rate. Plan your product life-cycle with best practice from industry experts. In 2021, speakers included Dan Howell of Hormel Foods, Ben Goodwin of Olipop, and Jennifer Chow of Nature Life.
March 28-29, 2022 
Learn more about the 14th Annual American Food Innovate Summit
Natural Products Expo
East & West
The Natural Products Expo is the world's largest natural and organic products trade show. Transform your business by generating new sales leads and acquiring new customers at an event where doing business just comes naturally. Digital extensions of Expo East will be hosted on the Natural Products Expo Virtual platform to enhance the on-site experience.
September 23-25, 2021 • Philadelphia Pennsylvania
May 24-27, 2021 • Anaheim California
BevNET Live
BevNET mixes high-profile speakers and informative panels with special networking opportunities like breakout sessions and sampling. Beverage industry all-stars are slotted to speak… From Founder & CEO of Hint Inc. Kara Goldin to Walmart's Divisional Merchandise Manager Sarah Alderson.
December 6-7, 2021  • Santa Monica California
SNAXPO
The conference that focuses on the tastes, textures and manufacturing techniques driving the snack industry today and tomorrow. SNAXPO brings together ingredient suppliers, equipment companies, service providers, and industry peers. The event includes an expo floor, education schedule and networking opportunities.
August 22-24, 2021 • Charlotte North Carolina
Event details and registration
POI Annual Summit
During the Promotion Optimization Institute's annual summit, consumer goods leaders come together to create and optimize promotional plans, assortments, and pricing. If you are charged with pricing, trade marketing, category management, merchandising, IT, demand planning, sales leadership, loyalty or promotions, then you'll enjoy networking at this event and learning from others about their proven strategies.
November 3-5, 2021 • Chicago Illinois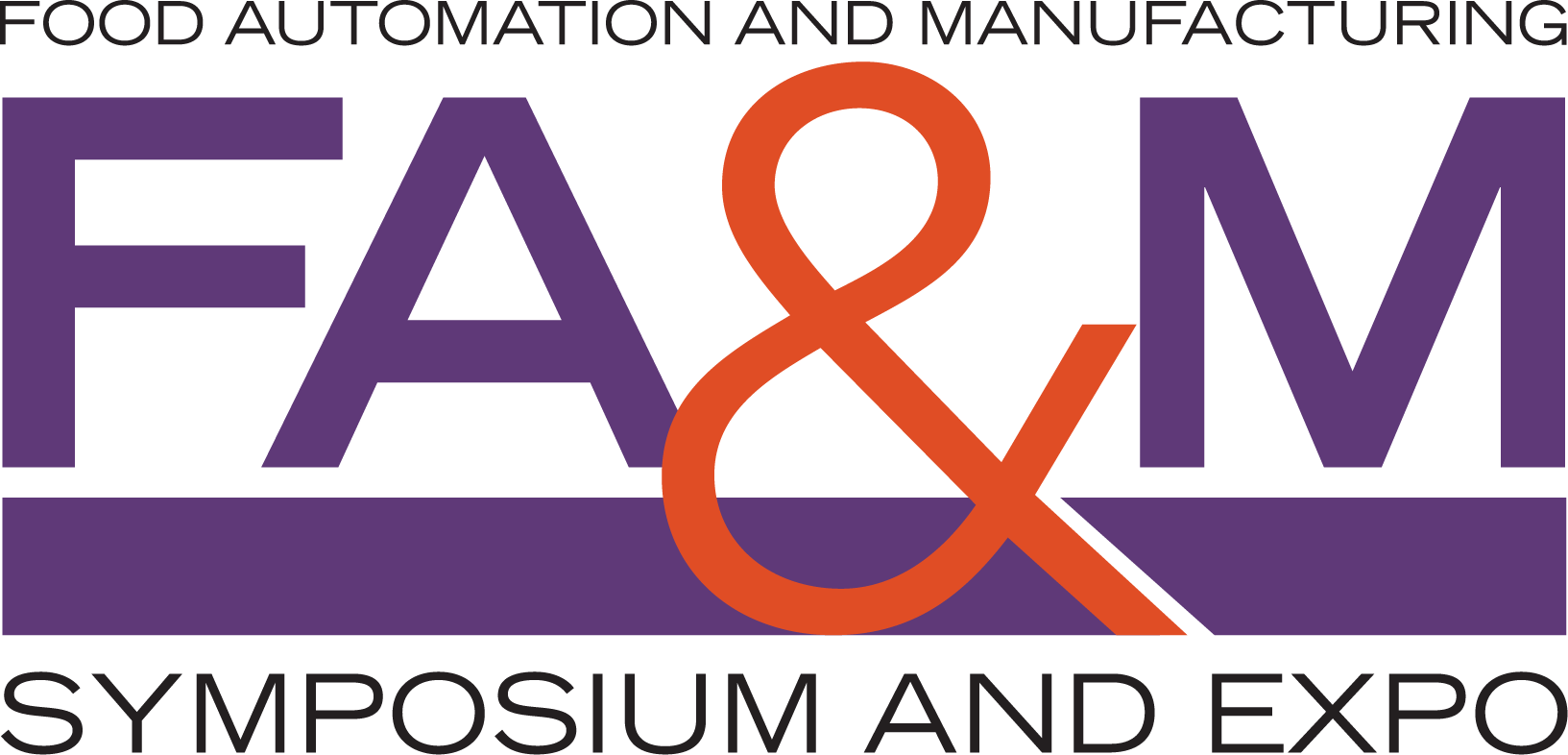 Food Automation & Manufacturing Conference and Expo
FA&M brings food and beverage processors and suppliers together to gain valuable information on the latest trends and technologies in manufacturing, automation, sustainability, and food safety.
September 12-15, 2021 • Miami Florida
Smoke Jumpers
Hosted by Blacksmith Applications, this strategic conference focuses on trade investment best practices and technology innovation. Last year, more than 300 people from the industry's top CPG retail and foodservice companies attended. Smoke Jumpers is more than an event, it's a community. The multiday conference is packed with opportunities for you and your team to learn, share and grow. And… attendance is free!
2022 • TBD
Event details and registration
Path to Purchase LIVE
Join consumer product marketing and retail leaders at Path to Purchase Live. This highly-interactive education and networking event includes an inspiring keynote (How Will the World Shop Next?), sessions on sustainability, and a creative marketing showcase featuring successful activations from brands and retailers.
November 1-3, 2021 • Orlando Florida
National Restaurant Association Show
There's no other place to reach the entire foodservice industry ecosystem. This event covers the latest developments shaping foodservice and includes pavilions for emerging technologies, unique ingredients and shifting trends.
May 21-24, 2022 • Chicago Illinois
Learn more about the National Restaurant Association Show
Digital Food and Beverage
The ecommerce and digital marketing conference for food and beverage professionals. During this conference, you'll get the tools needed to adapt to the accelerated digital transformation. 2021 speakers include Rich Guest of Burger King, Jody Kalmbach of Kroger, and Kerrie Lopez of Thrive Market.
November 4-10, 2021 • Austin Texas

Sweets & Snacks Expo
Sweets & Snacks is the gathering place for the candy and snack industry. More than 18,000 industry professionals attend the event to connect with buyers, category managers, merchandisers, operations, executives and store owners. Innovation at the Sweets & Snacks Expo goes beyond the thousands of product debuts; the show brings together experts to offer big picture insights that help attendees predict shopper trends and stay a step ahead of their competition.
May 24-26, 2022 • Chicago Illinois
International Dairy-Deli-Bakery Association Show
This show targets buyers, merchandisers and executives who share an appreciation and passion for dairy and deli. Listen and learn from a variety of inspiring speakers as they share their insight in business, trends and success.
2022 • TBD
Learn more about the IDDBA show
NOSH Live
Summer & Winter
NOSH Live conferences are two-day business conferences for the natural food industry held twice a year. All-star speakers from established and up-and-coming brands share lessons in growth, branding, and marketing.
TBD
December 2-3, 2022 • Santa Monica California

The National Association of College & University Food Services
Since 1958, NACUFS has supported the college and university foodservice market by providing members with the programs and resources they need to excel, from benchmarking  and best practices to educational programming and professional networking.
Cancelled: July 7-10, 2021 • Cleveland Ohio
NACS Show
As convenience and fuel retailing's premier industry event, the NACS Show attracts more than 23,500 industry stakeholders from around the world. Buyers and sellers come together to conduct business and learn from one another — all in an environment rich with new ideas and partnerships. The NACS Show is the place to network and connect with convenience and fuel retailing industry peers and experts.
October 5-9, 2021 • Chicago Illinois
IFDA Distribution Solutions Conference
The IFDA DSC is the premier annual event on the industry calendar where leaders in operations, transportation and technology gather with renowned speakers, innovators and disruptors to chart the future of foodservice distribution.
September 12-14, 2021 • Fort Worth Texas
Learn more about the distribution solutions conference
Consumer Goods Sales & Marketing Summit
Over 3 days, consumer goods executives experience guidance and direction from thought leaders and breakout sessions. The Consumer Goods Sales and Marketing Summit explores the power of relevance and how leading brands can provide meaning with their messaging and actions – and how technology can make it all possible.
October 25-27, 2021 • New York City New York
IFMA Presidents Conference
The place "Where Leaders Meet." The annual top-to-top forum brings together influential leaders of foodservice from the operator, manufacturer and distributor communities. Attendees of this strategic by-invitation-only event will meet, connect and discover insights into the channel's most timely, critical issues and opportunities.
November 7-9, 2021 • Scottsdale Arizona • Hybrid Event
More information about the hybrid Presidents Conference