February 2021 Sysco Announcement
Let's talk about Distributor Administrative Fees. Your distributor customers are adding administrative fees for the burden of executing deviated price.
Sysco Announcement
Back on February 8, 2021 Sysco announced new types of administrative fees would be imminent.
Supplier Billback Processing Fee
Operator Negotiated Supplier Agreement (ONSA) Fee
Fill Rate Performance Fee
Item Content Performance Fee
Supplier Invoicing Efficiency Fee
Supplier Billback Processing Fee
What is it? Each time Sysco deducts for deviated contracts, the new process will add 2% of the total dollars per site per agreement per month, up to $100.
ONSA Fee
What is it? There will be a $30 flat, one-time fee deducted per standard ONSA. If you don't follow the standard ONSA form, it's $55.
PFS Makes a Similar Announcement
March 2021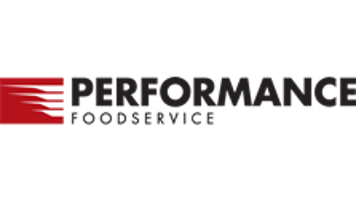 Performance Foodservice (PFS) Announcement
On March 8, 2021, PFS announced that they would deduct $8 per customer deviated agreement. They will apply that for weekly deviations by concept by Operating Company.
Important note in the announcement: "We are using July 2020 annualized activity for billing and will be deducting the outstanding balance by the end of March. We will re-run the data in July 2021 and continue the same process going forward every year."
2017 Sysco Announcement
Be sure to ask these important and timely questions regarding Sysco's announcement to deduct all payments owed for supplier chargebacks. The policy will be effective July 1.
What is the dispute process for collecting repayment of unauthorized deductions? What is the expected timing relative to collection of unauthorized deduction dollars?
Relative to timing, will the operator claims for June POD submitted the first week of July be the first period that will be deducted? If not, what is the timing/POD month?
Currently net pricing for category awards are executed off invoice. Will the new policy effect those transactions?
The majority of our trade allowances are passed along off invoice. Will the new policy effect those transactions?
When a Sysco location purchases through Dot Foods, how will this new process function?
What is the expected latency between the purchase from Dot and the deduction being taken?
Will each individual Sysco house deduct for their allowances or will there be one corporate deduction?
Will food show booth fees and food show allowances also become deductions?
If a local house specifically requests a check from our organization, how should we respond?
Does this new policy involve Sygma in any way?